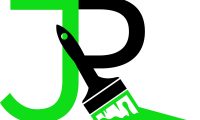 What if you could make your business stand out?
What if you could make your nursery or child's room even more special?
What if your classroom could invite creative minds and inspire?
A Custom Mural can do all of that and more!
Our Process:
We visit your space, take photos and learn more about your ideas, company, goals, desired timeline, and desired artistic style.
We create several drawings for you to choose from and you approve the final design photoshoped on your wall before we start.
We execute your mural. We will catalogue the project with plenty of photos and video so you can share with your network.
We love the friendships we nurture through this process, and we take great pride in delivering a mural that brings your space to life!
Book a FREE Art Consultation with the contact form below or call 281-795-2406.
Book a FREE Consultation: